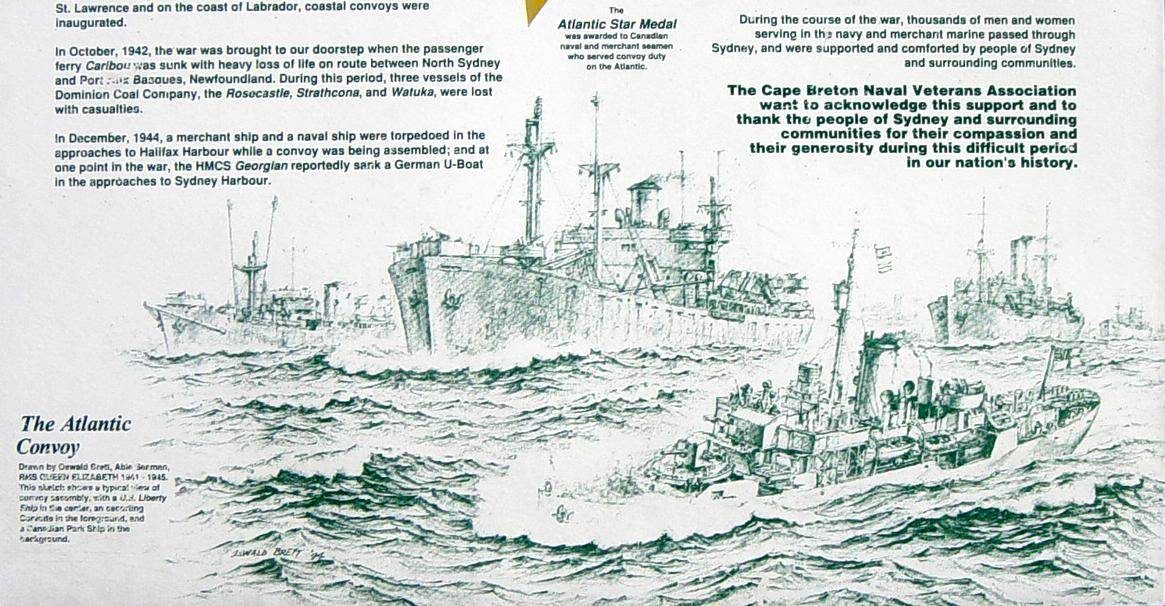 Sydney Harbour
in the Second World War
WW2 1939 – 1945
---
Photographs of
Interpretative panel
Sydney Boardwalk

Cape Breton Regional Municipality
Nova Scotia

Located at the west end of Wentworth Street
GPS location: 46°08'12″N 60°11'46″W
---
Photographed on 6 September 2005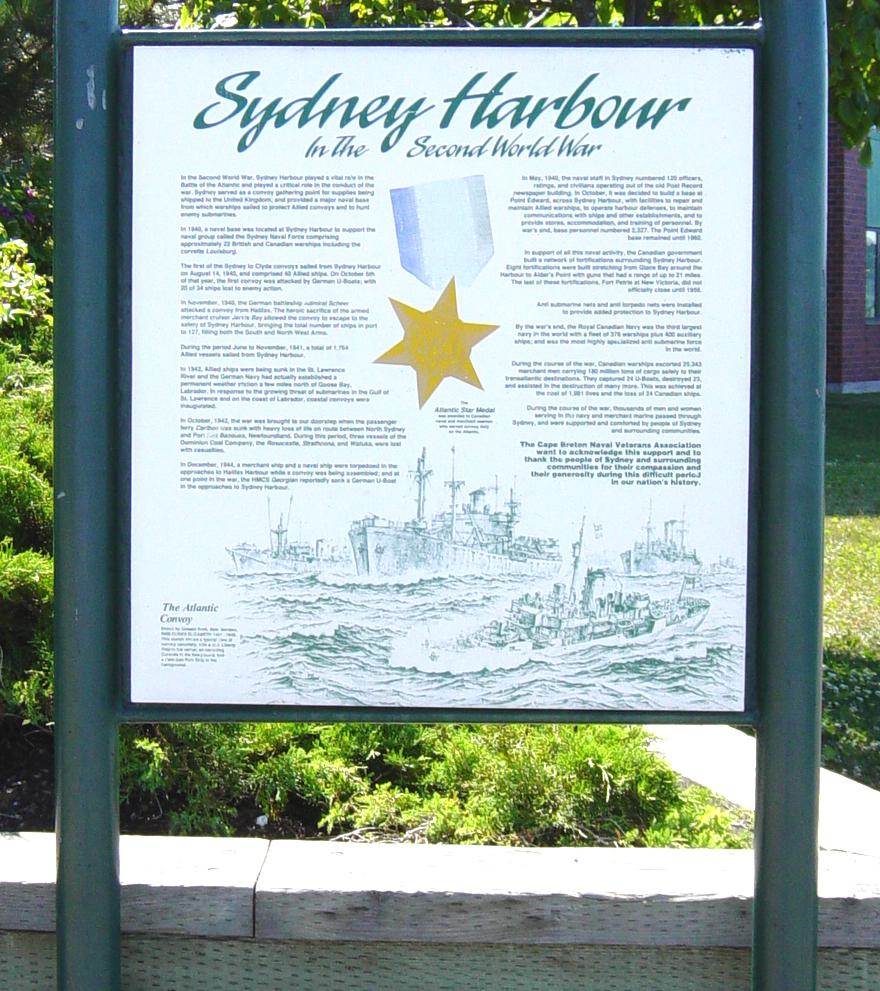 Photographed on 21 July 2005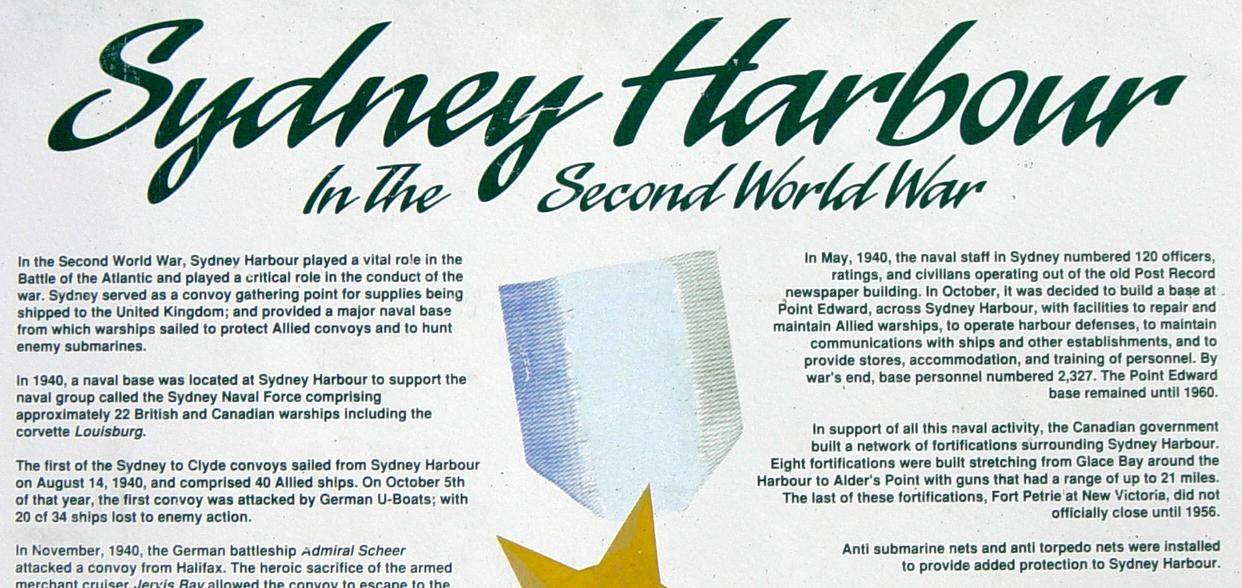 Photographed on 6 September 2005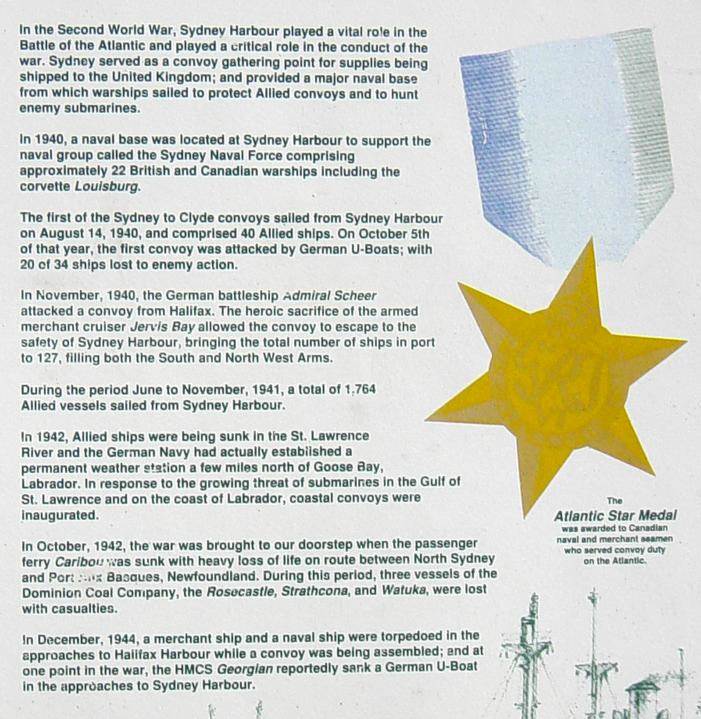 Photographed on 6 September 2005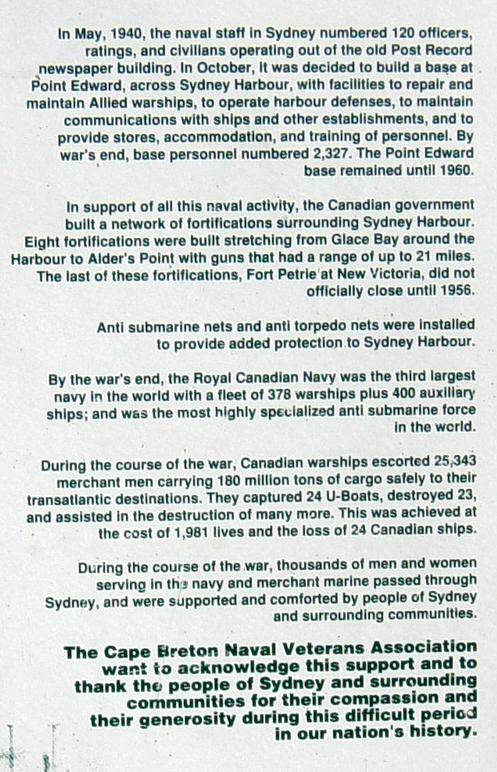 Photographed on 6 September 2005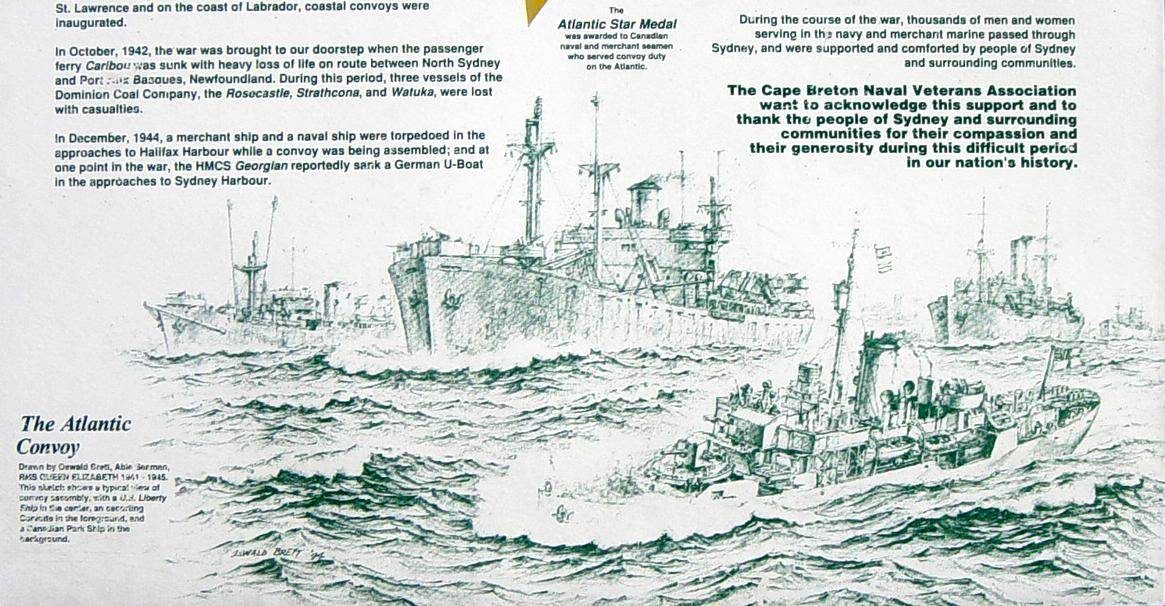 Photographed on 6 September 2005
The Atlantic Convoy

Drawn by Oswald Brett, Able Seaman,

RMS QUEEN ELIZABETH, 1941-1945.

This sketch shows a typical view of

convoy assembly, with a U.S. Liberty

Ship in the center, an escorting

Corvette in the foreground, and

a Canadian Park Ship in the

background.
Oswald Brett (1921- ) is a

prominent Australian maritime artist.