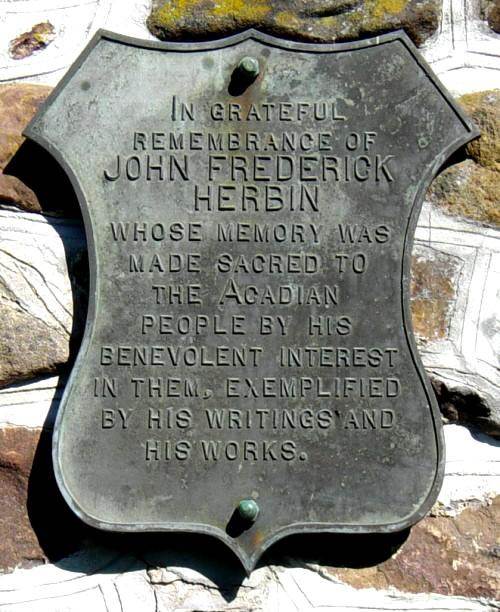 J.F. Herbin 1860 – 1923
Photographs of Monument
Grand Pre Historic Site Kings County Nova Scotia
GPS location: 45°06'36″N 64°18'38″W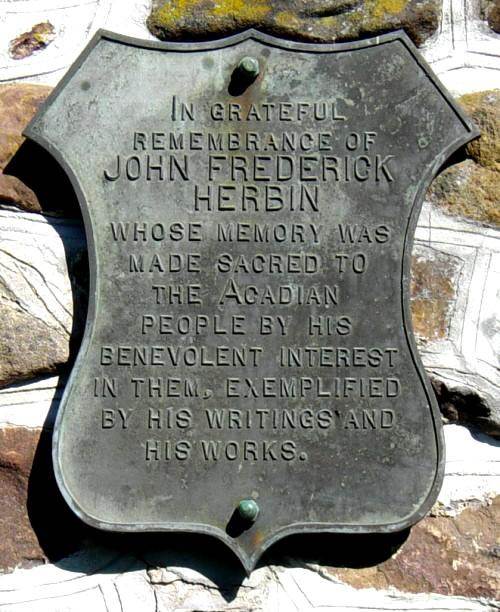 John Frederick Herbin
The above photographs were taken on 8 October 2002.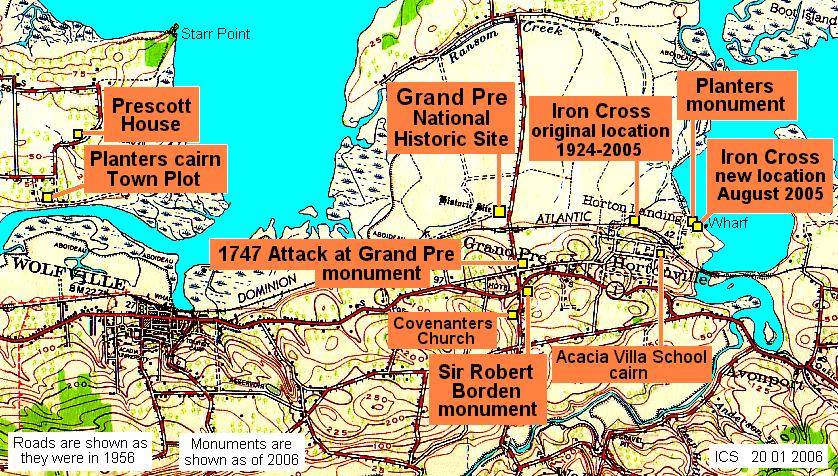 Map showing the location of the
Grand Pre National Historic Site Kings County, Nova Scotia.
Roads are shown as they were in 1956. Except for Highway 101, the
layout of the roads in 2006 has not changed much from that shown here.

Herbin's Grand Pre History by Ed Coleman, Kentville Advertiser, 25 June 1999
http://www3.ns.sympatico.ca/ecoleman/editorial/1999/e99jun25.html

Glimpses from Grand Pre History by Ed Coleman, Kentville Advertiser, 2 July 1999
http://www3.ns.sympatico.ca/ecoleman/editorial/1999/e99jul02.html

Wolfville Telephone Directory, 1956
Maritime Telegraph & Telephone Company