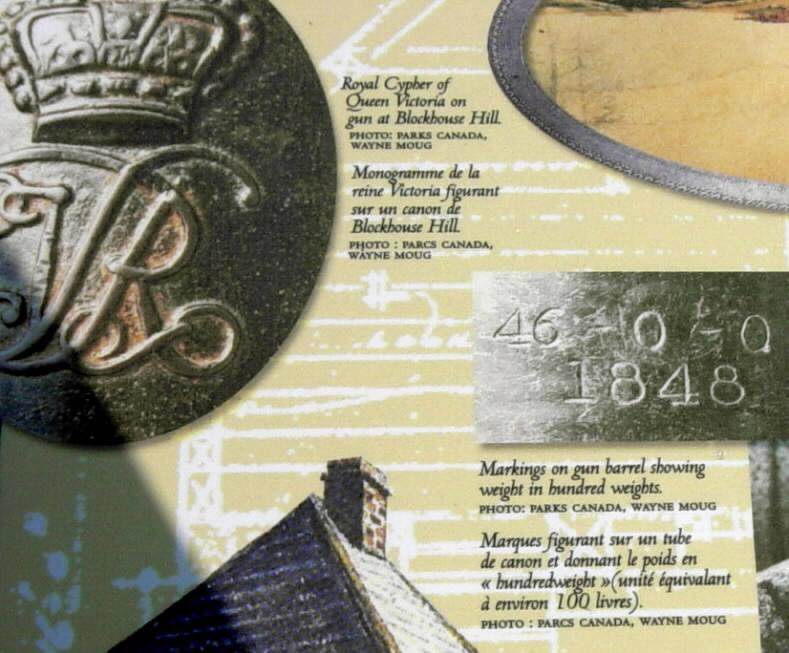 Photographs of
Blockhouse Hill Cannon
1848
Cast iron
Town of Lunenburg Lunenburg County Nova Scotia
Located at the top of Blockhouse Hill
GPS location: 44°22'41″N 64°18'16″W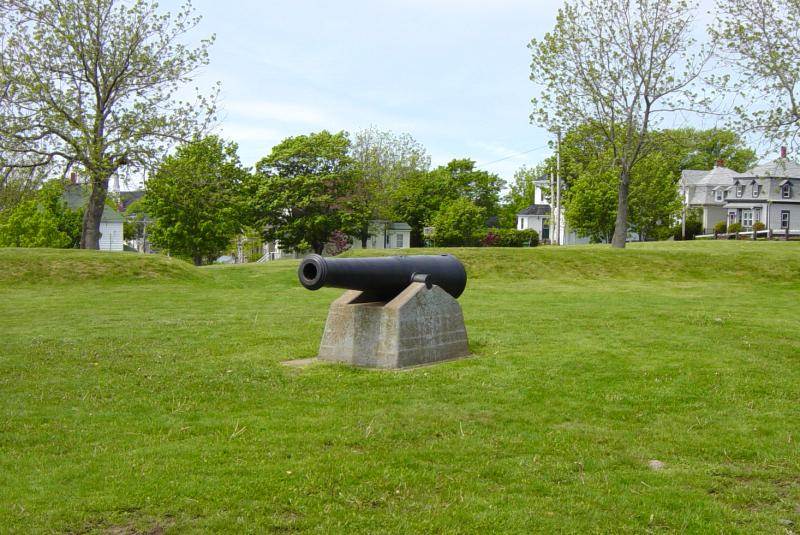 Photographed on 14 June 2005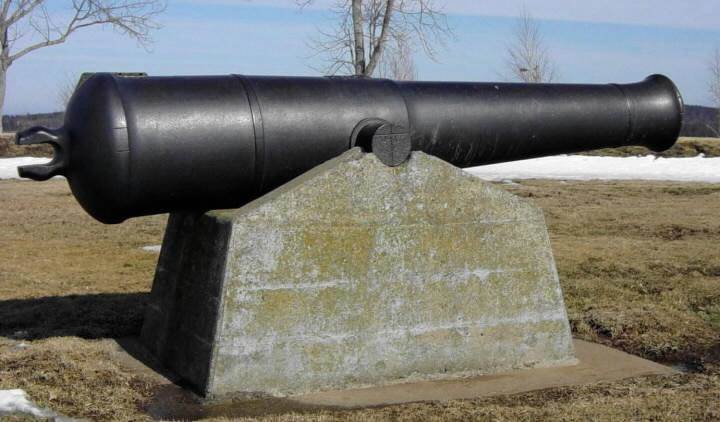 Photographed on 20 March 2003

Looking past the cannon on Blockhouse Hill toward the Montbeliard Monument
Photographed on 17 May 2003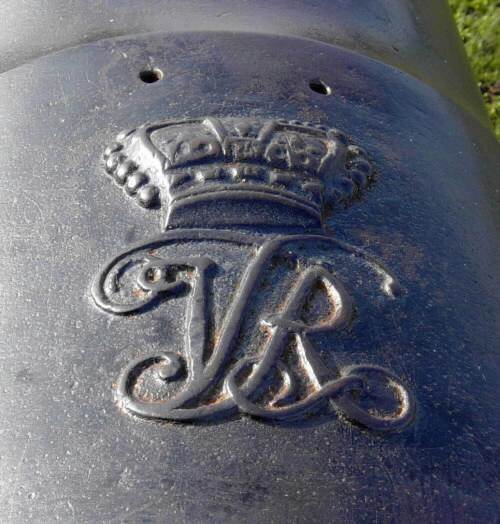 Cannon manufactured for Victoria Regina
(Queen Victoria reigned 1837-1901)
Photographed on 17 May 2003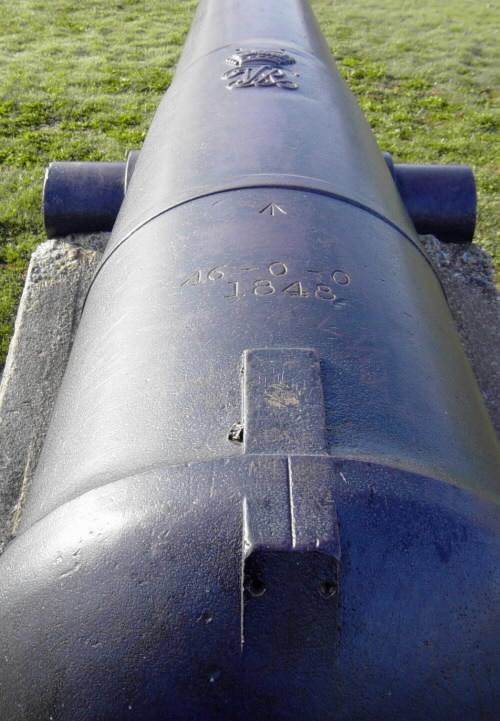 Photographed on 17 May 2003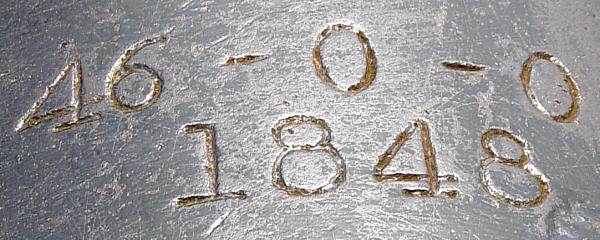 Photographed on 14 June 2005
This cannon weighs 2337 kg.
The foundry marked this cannon's weight as 46 – 0 – 0,
meaning 46 hundredweight plus zero quarters plus zero pounds.
One hundredweight equalled 112 pounds, and one quarterweight
equalled 28 pounds. Thus this cannon weighs 5152 pounds.
One kilogram equals 2.205 pounds.
This cannon's weight works out to 2337 kilograms
(at the time of manufacture, not much changed now).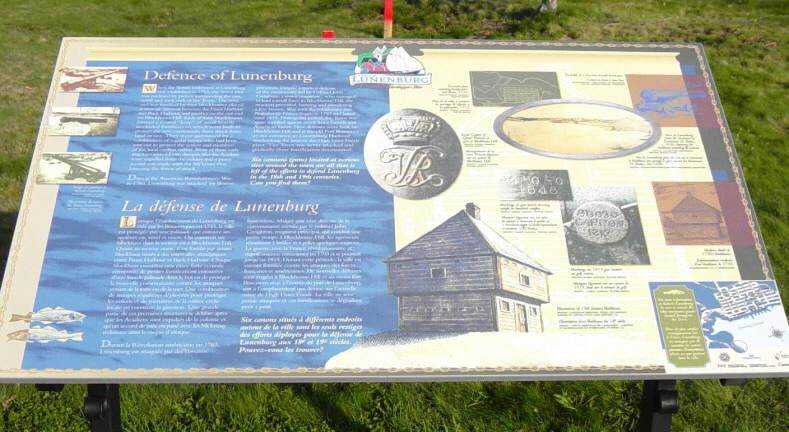 Photographed on 17 May 2003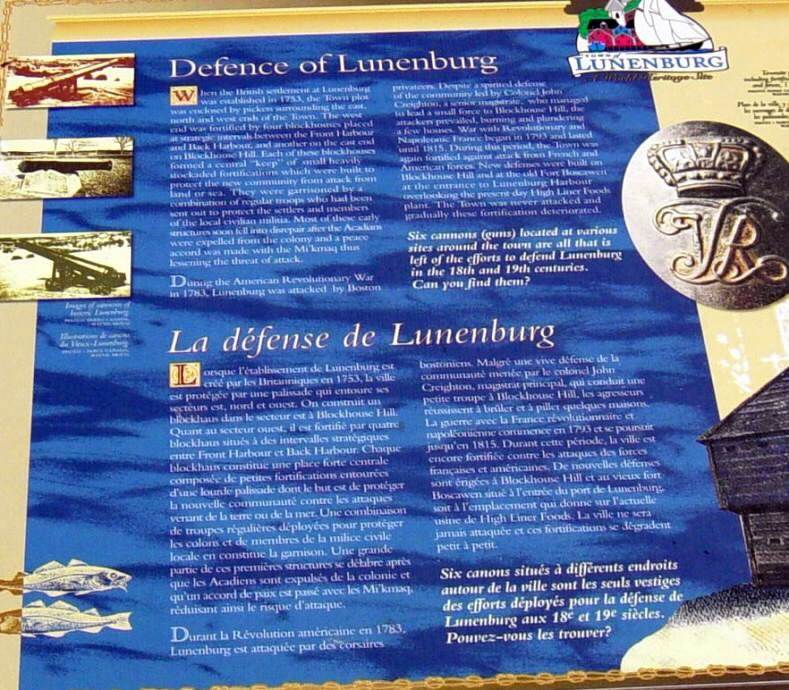 Photographed on 17 May 2003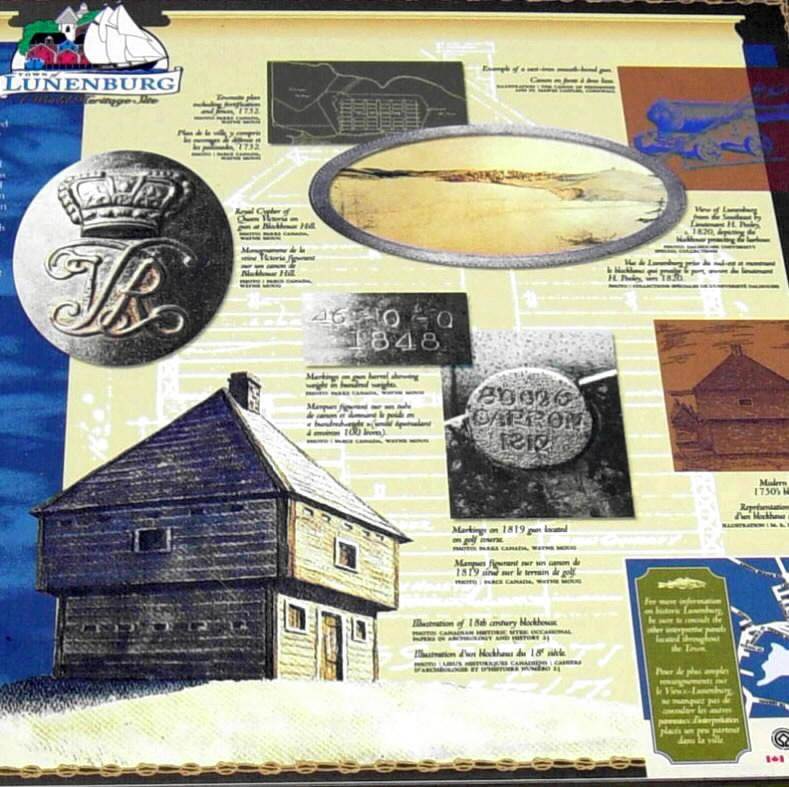 Photographed on 17 May 2003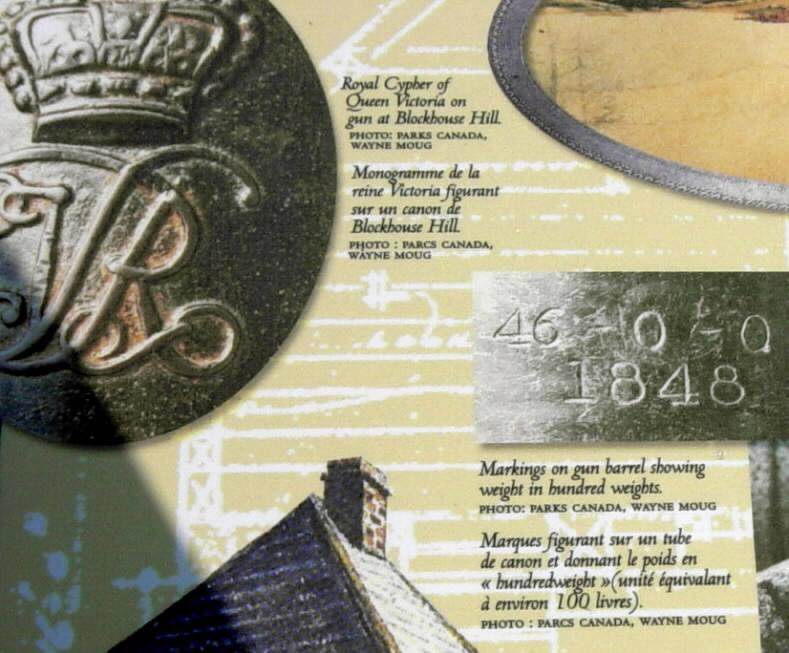 Photographed on 17 May 2003
Also see: Montbeliard Monument
Mistakes in the Interpretative Panel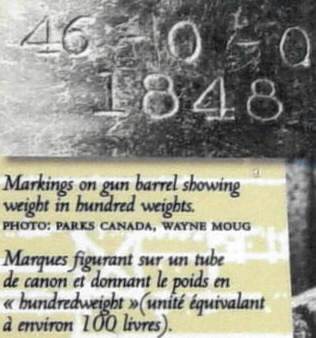 Parks Canada got it wrong.
This interpretative panel contains a significant historical error.
<<hundredweight>>
(unité équivalant à environ 100 livres)
That is false.
A hundredweight was equivalent to 112 pounds, not 100.
This cannon was manufactured in England for the British government.
The British government paid for it. Its weight was stated in the Imperial
system of measures, including the legal definition of the "hundredweight."
The hundredweight was part of a system of measures of weight that
was in commercial use throughout the British Empire, including
Nova Scotia, from ancient times – as legally defined in 1340 by
King Edward III, the hundredweight was equal to eight stones
of 14 pounds each – through the 1960s and into the 1970s.
For example, through the first half of the twentieth century and into
the 1970s, coal for heating (homes, schools, offices, etc.) in Nova
Scotia was bought and sold at retail by the short ton of 2000 pounds,
but wholesale transactions (the sale of coal from the mine to the local
fuel dealer) were measured by the long ton of 2240 pounds.
The long ton was defined as twenty hundredweight.
Twenty times 112 is where the 2240 pounds comes from.
There is a spelling error in the English text.
"Hundredweight" is one word, not two.
Other Old Cannons in Nova Scotia

What's the big deal about cannons?
Nowadays, cannon and other forms of artillery from the 1700s and 1800s are nothing more than quaint noise-makers. We see them only in the movies and onTV, or at occasional demonstrations at historic sites. Intheir day, cannons were the most powerful, far-reaching and fearsome weaponsavailable…